Trisa Evelyn Slyne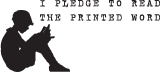 Hobbies: Cooking, baking, scrapbooking, reading, gaming.
Some books are like water: You take them in naturally and they flow through you, revitalizing you and making you feel more alive than before.

This was actually uploaded to PornHub. That's how good it was. Just saying.

This made me cum

They just stopped caring half way though

this is mesmerizing

(Source: boyerworks)

"I Think I Am In Friend-Love With You" written by and illustrated by Yumi Sakugawa, published in Sadie Magazine, 2012.

(Source: durianseeds)

started from the bottom

now we here

also today some kid mentioned the red hot chili peppers and i was like "oh i love that band" and they were like "oh yeah name five songs by them" and i listed five of my favourites and he hesitated and then said "maybe you do like them"

Why is it on a pieCE OF CHEESE

Why do you make your senteNCES CAPITALIZED AS THEY PROGRESS

because it proviDES A SENSE OF SUDDEN ANGER/REALIZATION

(Source: himapapaftw)

The reason why Harry wasn't chosen for Ravenclaw was because he tried to catch the Hogwarts letters from the air instead of taking one from the fucking floor.

ohmygosh you guys, the dawn room is the single best thing i've discovered on the Internet. If you feel at all crappy in any way, go on there right now. Seriously. Anything else you're doing can wait. 

IM CRYING BECAUSE IT SAID TO THINK OF THE MOST IMPORTANT PERSON OR WHATEVER AND I COULD ONLY THINK OF MY DOG SO THE ADVICE I TYPED IN WAS "GOOD DOG" AND IF THAT GETS SENT TO SOMEONE ELSE IM GONNA CRY

Reblogging again because this is absolutely beautiful. This doesn't have nearly as many notes as it should, spread it around people. Help spread the love.

Do it for me guys? *hugs* Love you all.

truly inspirational

no but really, this is actually pretty cool

I always reblog the dawn room, it has literally saved my life twice now. Even when I'm in an okay mood I get really emotional when I go here. It's so important.

Literally this website has changed my life.

"it's okay Dean, when do you guys ever die permanently anyway"

dammit tumblr.

This is a sweet little baby owl on a skateboard. Why not?