Trisa Evelyn Slyne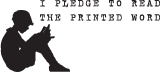 Hobbies: Cooking, baking, scrapbooking, reading, gaming.
Some books are like water: You take them in naturally and they flow through you, revitalizing you and making you feel more alive than before.

trying to figure out someone else's shower

Hello cute person !!!
Basically, 4channers think its fun to post gore/hardcore porn in these tags!! Please scroll no further, there might be huge triggers for you!!
Have a great day look at these pups they love you

Society: Girls who win things like Homecoming Princess are shallow and don't care about school.

Me: Well Fuck…

Society: Feminine girls who like make up and dresses aren't good at things like Tae Kwon Do.

Me: Well gees guys looks like I fucked up again…..

Stop trying to put…

This is exactly why we have this technology

(Source: tastefullyoffensive)

Lol

No, I'd say the show does a great job of representing the typical 18-34 male with Larry, with his constant need for validation, attention, and the world to revolve around him.

Boom.

I wouldn't care if there wasn't a single damned man on the fucking show.

Are you fucking serious?

You have entire boxsets filled with men, straight white male only casts running 16 seasons deep

There's me thinking its going to say Asian people, but nah, we forgot The Men.

But what about the menzzzzzzzzzzzzzzz?????????????!!!!!!!!????????

it's funny how men want to act like the guys in oitnb are portrayed inaccurately.
in my experience that is exactly how men act.
but men always think of themselves as the hero or protagonist, not an asshole background character who causes the important people grief by treating them poorly.

Whatever. Fuck the men. Lets get better representation for Asian women in this please.

I don't know why they're complaining. Larry, Mendez, and Bennett are awesome characters. Sure, it could probably have more male characters, but we shouldn't let concerns about diversity impact the quality of the show, right?

(Do you smell the sarcasm?)

(Source: maytheymeetagain)

Let's say I was going to make the "only buy games where you have the option to play as a woman" some kind of open challenge, and then made other challenges for books, movies, TV shows, and comics.

What should this be called? I kinda want to spread it, get as many folks on board as I can.

It should be called the Bechdel Quest.

Oh man

Am I more into it for the underlying concept, or for the pun?

Sources say: both.